---
---
The redesign will feature a clean, engaging and fully responsive layout that focuses on increasing sales using modern aesthetics and effective SEO. After the new layout is finalized, the website will be migrated from BigCommerce to Shopify (the leader in eCommerce platforms and retail point-of-sale systems).
---
---
---
Website banners will feature 'lifestyle' photos with Welliver Outdoors products photoshopped into high resolution images like the example mockup below. Photos will also be pulled from the brand's Instagram page.
---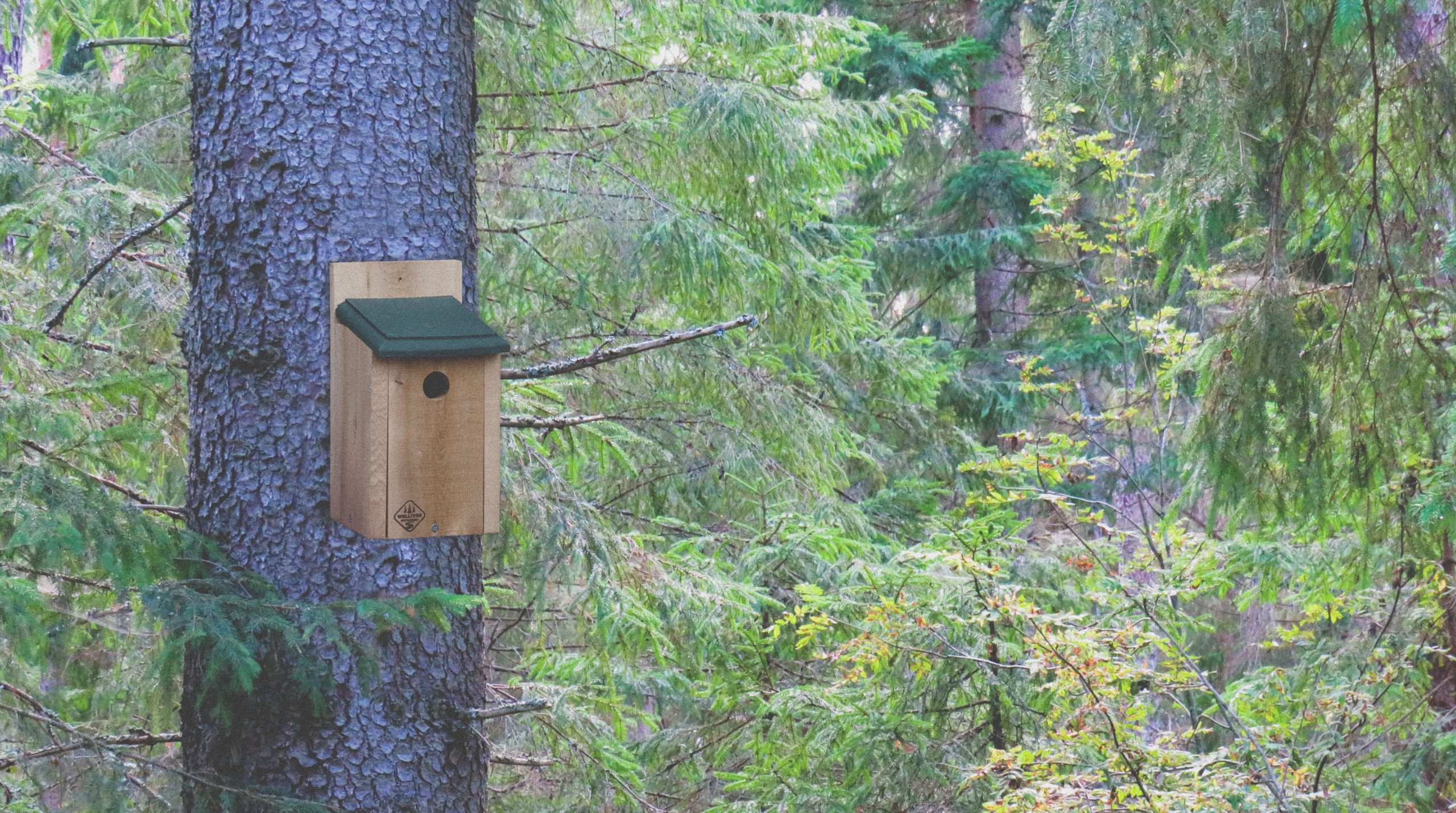 ---
A call to action popup to attract new email subscribers will appear when someone enters the site. We could also offer a coupon code to give visitors more incentive to sign up.
---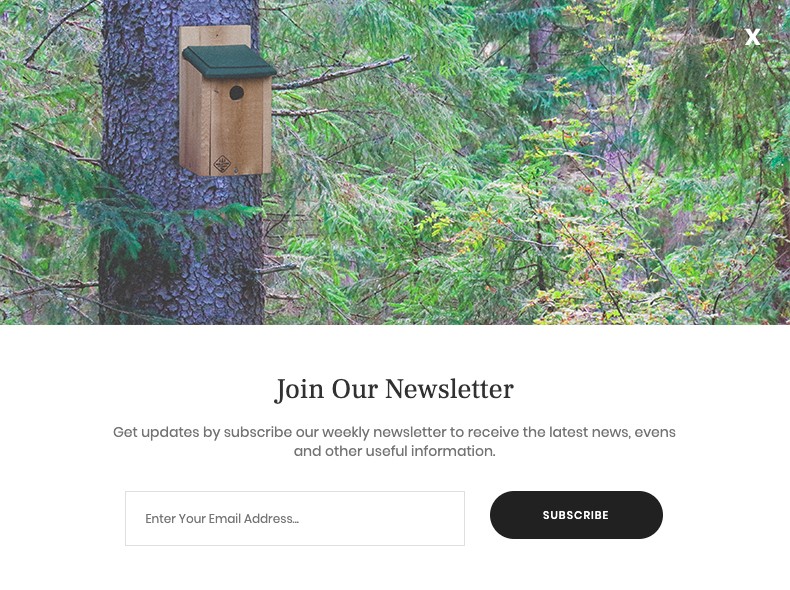 ---
A row with 3 images will be placed underneath the main banner. Each image will link to a product category. 'New Arrivals' will appear underneath the images.
---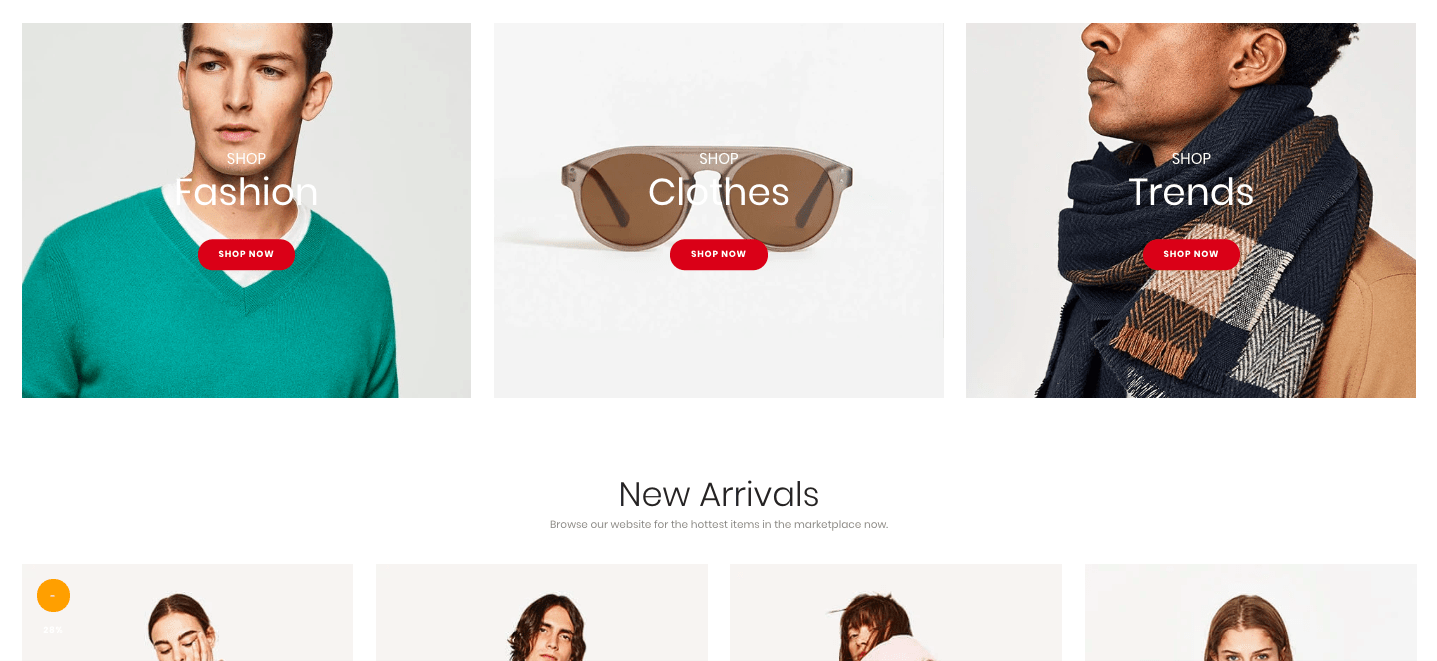 ---
Instagram feed and links to social media will be added in after the 'New Arrivals' product section.
---

---
The final 2 sections before the footer will feature new blog posts (check 'blog' section of the proposal below) and another call to action for the newsletter.
---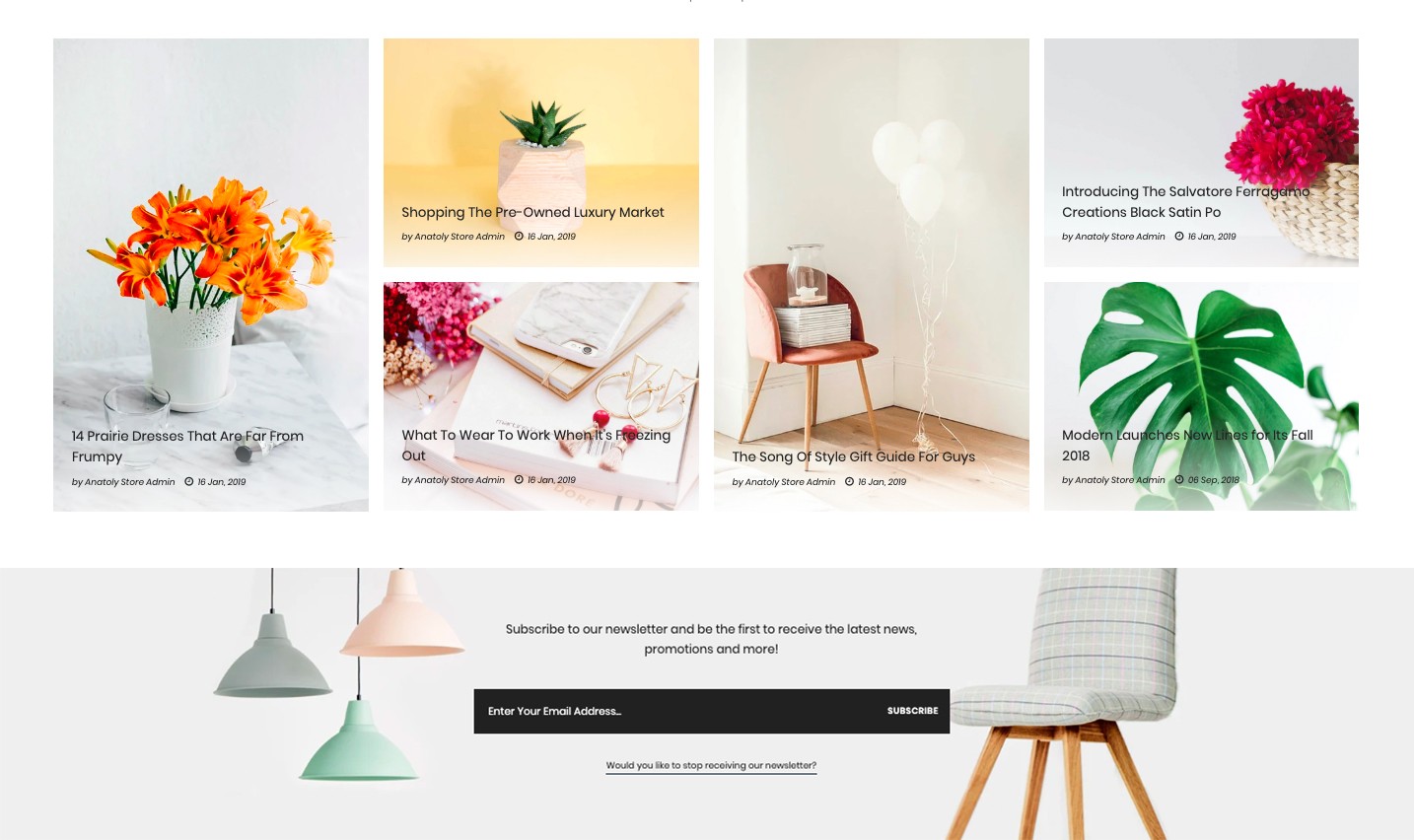 ---
---
Adding new images (and possibly video) to fill the page with more content.
---
---
Creating and stylizing a new contact form and adding social media feeds.
---
---
Adding 5 new, SEO-friendly blog posts to help boost search engine rankings and traffic. Blogs will feature 300+ word articles relevant to the store (i.e. how to attract bees to your bee house, bird house cleaning tips, etc). All articles will be proofread by an associate who specializes in writing SEO-focused website content.
---
Privacy Policy & Terms of Service
---
Creating personalized Privacy Policy and Terms of Service pages to link to from the footer. The pages are seen as a sign of credibility and builds trust with consumers. They are also legally required in the United States.
---
---
Migrating existing products to the new store and stylizing the shopping and checkout experience.
The 'Free Plus Shipping' Funnel
---
The free plus shipping funnel is a funnel that offers visitors a free item, asking only for an email address, shipping address and the payment for the cost of delivery of a product. Visitors will be directed to a 'free item' landing page on the website from a social media ad.

For example, we would offer the $10 squirrel feeder for free and charge $15 for shipping. Works best with less expensive products so the customer doesn't get discouraged by the shipping price at checkout. This method is great for bringing in leads and has a historically high conversion rate.
---
---
Produce 2 simple, short video ads for social media using footage from welliver outdoors instagram and shutterstock.com. The ads will feature a looped background video with a promo code for either free shipping or 10% off (or both). Examples of footage I plan to use below.
---
My Cost
$700
TOTAL
8 Page Website* 1 Landing Page + Ad SEO Optimization Product Migration 5 New Blog Posts 2 Video Ads
Shopify
$29.99
Per Month
Free SSL Certificate Live 24/7 Support Built-In Analytics Marketing Features Curated App Store Easy To Use
---
---
* Pages Include - Home, About, Contact, Blog, Privacy Policy, Terms of Service, Shipping & Returns and Product Categories.
---